Registration
We would like to thank our Gold level sponsor Hack.lu for providing us with the venue as well as with a shared registration system, that you can find here.
On that site, this is the ticket you will need: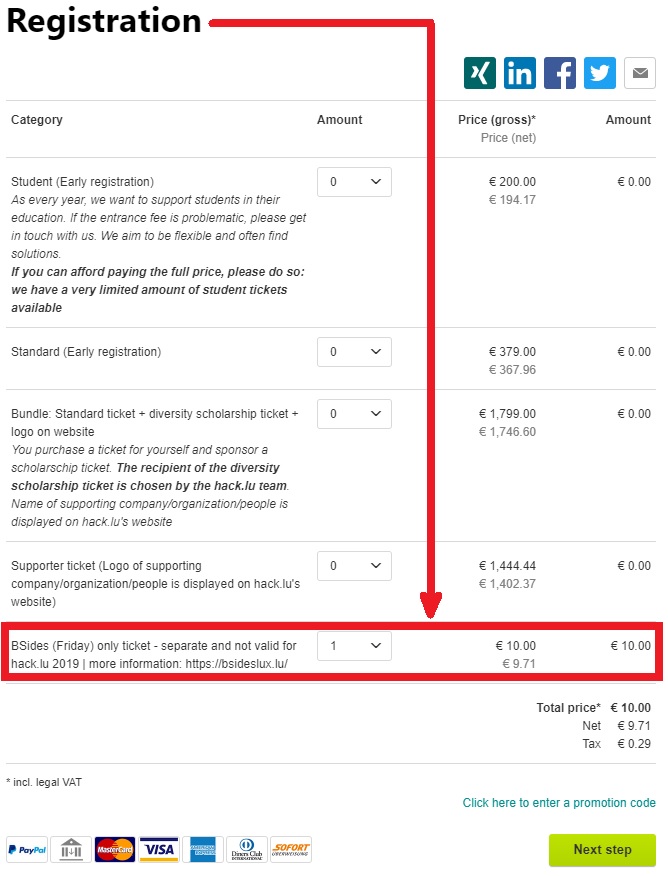 We ask for a small, 10 EUR entrance fee to reduce the number of "no-shows". This amount will be used to cover some of the expenses of the event.